Get The Kids Ready for Back-To-School With ICAN Education!
18 July 2020

Posted by:

ryan

Category:

Tutoring
Give The Kids a Head-Start For Back-To-School!
It's that time of the year that most kids dread – it's time for back-to-school preparations to begin! Do your kids have back-to-school jitters? We can help! Preparing for the new school term, doesn't have to take a toll on the kids. All you have to do is follow these 4 ways to give your kids a head-start and they'll be breezing through the new school year!
Have a Family Chat!
Set aside some family time to talk to your kids about their concerns before back-to-school. Ask them what they're worried about and make note of it. A Tip: Let's say they're afraid of not getting enough sleep during the first week of school. One week before school starts, get them back into their "School Sleep Schedule" by setting bedtime at a decent hour and by waking them in the mornings. This will help them get back into their routine.
Go Back-To-School Shopping!
There's no better way to give the kids a head start by going back-to-school shopping! Don't leave school supply shopping until the last minute because most essential items such as backpacks, notebooks, pencils, and pens sell out!
Take advantage of the back-to-school sales they have on clothes. The kids will dig their new outfit!
A Tip: Need to know which school supplies to buy for kids in specific grades? For a printable school supply list for every grade, click here.
Are you on a budget and need to know what essential clothing to buy? For a printable back-to-school clothes list, click here.
Get Organised!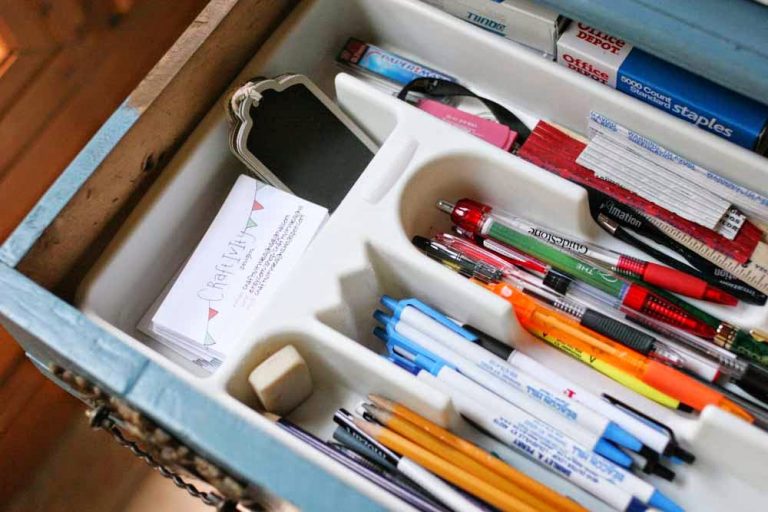 After your done back-to-school shopping, get the kids to organise their homework station or desk area at home with all the school supplies. Getting them to set up their home work station gives them a head start by mentally preparing them for home work time!
A Tip: If it's possible, contact their teacher or school to get the school timetable, so they can see what subjects they are going to learn.
Enroll in ICan Education Tutoring
Let's face it; the first days of back-to-school is hectic and homework can pile up during the first week! (Yes, it's true. Teachers are known to assign homework on the first day of school!) So to give your kids a head start enroll them in ICan Education tutoring sessions.
For students in Grade 1 – 8, the iAchieve Program helps them accomplish their academic goals in English, Math, and Science based on the Ontario Curriculum.
If your kids are in high school, the iExcel Program offers academic support to students from Grade 9 – 12 in English, Math, and Science.
If its homework your kids have trouble tackling, ICan Education has the iComplete Program for students in grade 1 – 8. Our homework support programme is designed to help students develop an active approach to learning and getting homework done within the tutoring sessions.
If French isn't your kids favourite subject, our iLearn French Program has bi-lingual tutors who can help students from Grade 1 – 12 overcome their fear of learning French by improving their French knowledge in fun and creative ways!
A tip: Once you've registered your kids with ICan Education, make sure you confirm with the specific location when your kids tutoring sessions start and end.
ICAN Education has several locations in the GTA, Brampton, Mississauga, Milton, and Burlington. For more information about ICan Education's tutoring programs or to locate the closest location near you, click here.
Since back-to-school is on its way, to book a FREE Assessment, click here. We'd love to hear from you.
Don't wait until the first day of school. Give the kids a head start with ICAN Education tutoring sessions!
Let the Back-To-School Countdown Begin!
Now are you're all set! Are you ready for your back-to-school countdown to begin? Do you have any back-to-school preparation tips? Let us know by posting your comments below. Let's move the conversation to Twitter @icanedu and don't forget to 'Like' our Facebook page!